Happy Friday and 1st day of Summer! It's currently pouring here (going on day four AND simultaneously potty training Miss H - omg), but I'm desperately attempting a summer state of mind. Gimme all the fresh veggies (we made this Bo Bun salad last night from Gwyneth Paltrow's It's All Easy cookbook - so yum, albeit maybe a bit ambitious for a week night), summery mocktails and beachy reads (recently finished The High Season by Judy Blundell and now scouring zillow for property out East). Here are a few things I'm loving this Friday:
SAVE - Attention mamas, pin, save, screenshot, do whatever you need to do to bookmark this incredible list of things to do with little ones this summer from Sarah Joy.
DESIGN - Here is a list of 2019's trending paint colors. I'm all about the twist on dark greens right now.
Get - Does anyone else react horribly to mosquito bites? I love this piece from Real Simple that speaks to plants that naturally ward off these warm weather pests.
MAKE - Unsweetened iced tea is one of my favorites. I like to make my sun tea early in the morning and let it brew slowly in the sun until the afternoon. However, I just discovered these amazing quick cold-brew bags from Twinnings, and they are so, so good for that afternoon pick-me-up. Perfectly steeped in five minutes and you're good to go. Currently sipping on Peach.
READ - At the risk of sounding trite, small changes can have a huge impact. I loved this piece from The Girl Guide on being kinder to the environment. No soap-boxy guilt-trips, just a few great tips on how to green up your routine. Stephanie nailed it! (Total admission, I was glad I was already doing most of these!)
WEAR - I love Quay sunglasses. They offer a huge variety of styles at a price point you wont lose sleep over if you leave at the beach. Check out their quiz to find your ideal pair. PS - why is everything Australian just so much cooler?
Happy Weekend!
-MC-
Memorial Day Weekend is the official kick off to the summer season, and means attending brunches, BBQs and long weekends. While a bottle of wine is never amiss, especially if it's the hostess' favorite, here a few fresh ideas to show your thanks: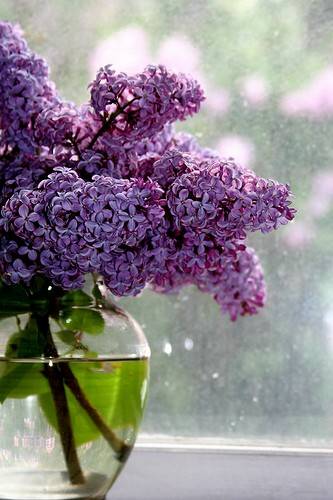 1. Coffee Table Books. Purchasing them for yourself can feel a bit indulgent, but getting them as a gift feels just right! It also shows you know her taste and style, double win. (image)
2. Kitchen Accessories. I love a pretty apron (no sayings please!). Done right, these are fashionable meets function = an invite back. Pair with a fun ice-cube tray for the hostess who loves a fabulous cocktail (nothing dresses up a cocktail like a pineapple ice cube!). (image, image)
3. Cin Cin! Champagne is always a good idea, so is a summer rosado for dining al fresco. (image)
4. Monogrammed Anything. Show your appreciation by going the extra mile with a well placed monogram. Who could resist these? (image)
5. Say It With Flowers. Who doesn't love a big bouquet of their favorite flowers? Not sure what hers are? You can't go wrong with peonies in the spring or sunflowers or lilacs in the summer.